St. James is one of over 40 parishes included in the Diocese of the Armenian Church (Eastern) in the United States. The Monastery of Holy Etchmiadzin, our Mother Church, is located in the Armenian city of Etchmiadzin. His Holiness Karekin II, Catholicos of All Armenians, is the leader of the Armenian Church.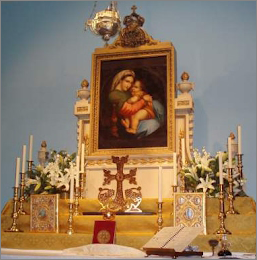 Armenians have been present in Evanston and the North Shore for 100 years. In the early 1940's the need for an Armenian church in this area was expressed to the then Primate Archbishop Karekin Hovsepian. It was after considerable hesitation that Archbishop Karekin gave his assent to the establishment of an Armenian Apostolic church in Evanston, for he could not see how so small a community could possibly acquire and maintain a permanent house of worship. Soon after his authorization, in February 1944, a group of church loving men and women purchased the present small, but ideally situated attractive church and the nearby parish house from the Emmanuel Methodist congregation.
The building was consecrated, on February 26, 1945, by Bishop Tiran Nersoyan (then Dzayragooyn Vartabed) and named St. James, in memory of the late father of Walter Vartan, the gunkahayr (godfather) of the new church. On February 10, 1957 the parish opened the newly built two-story Nishan Cultural Hall, Sunday School classrooms and kitchen.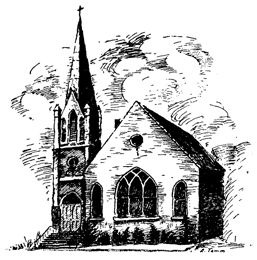 Due to the scarcity of Armenian clergymen, the diocesan office was unable to provide a pastor for the newly established parish for several years. To the credit of the St. James congregation, the doors of the church remained open throughout that crucial period, thanks to visiting clergymen and especially to the services of the late Deacon Hovagim Fundukian and late Archdeacon Nishan Cherkezian and the devout members of the congregation.
The first pastor was the Reverend Father Vartan Megherian (1947-1954).
Very Reverend Father Varoujan Kabarajian pastored for 45 years (1958-2003).
Deacon Levon Kirakosyan served as Deacon-in-Charge (2005-2010).
In January 2011 Reverend Father Hovhan Khoja-Eynatyan was assigned as the pastor.
Since 1978 the building of St. James has been declared an Evanston Landmark for its Architectural Significance. Today over 200 families call St. James their spiritual home. We invite you to join us for Fellowship Hour in Nishan Hall each Sunday following Divine Liturgy.