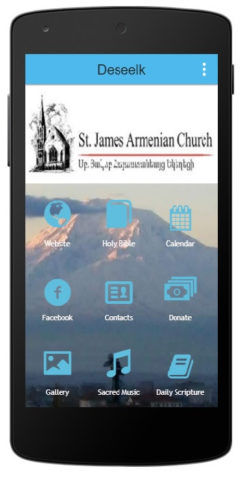 DESILK connects users to a variety of helpful resources: details about upcoming events, the latest posts on St. James' Facebook page, photo galleries and other relevant content. You can share the link to the app via Twitter, Facebook or email.
DESILK is the quickest, simplest and most convenient way to stay current with the goings on at St. James. Download the app today!!!
St. James official mobile app, DESILK, is now available for both Adroid and Apple users
Anroid users can download the app from Google Play store or simply using this link.

Apple users can download it using this link.
Contact church office if you have any  questions or need an assistance.