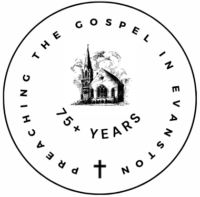 Dear St. James Parishioners & Friends,

St. James Armenian Church of Evanston is celebrating its 75th anniversary on December 18 and 19, 2021. Please join us!
Our Primate, Bishop Daniel Findikyan, will join us for this special weekend. On Saturday morning, December 18, which is the Feast of St. James, guest celebrants and homilists will celebrate Badarak, with musical presentations by our very own NAREK Bell Choir, and with Bishop Daniel presiding.
On the evening of Saturday December 18, we will enjoy a festive concert (with free will offering), with presentations by Bishop Daniel, and awards and honors for parishioners. On Sunday December 19, Daniel Surpazan will celebrate Badarak and will ordain several of our young acolytes. We will also have hokehankisd; if you wish to remember parishioners or loved one, please submit their names on the form. Click here for a flyer with more details about all of the weekend's celebrations and activities.
Our planning committee has been hard at work to ensure that this special weekend of worship and activities provides wonderful opportunities to come together to celebrate all that our parish has accomplished in its first 75 years, and to plant the seeds for 75 more vibrant years.
Thank you for your continued support, and we look forward to seeing you at our 75th Anniversary Celebration.
Sincerely,

St. James 75th Anniversary Rev. Fr. Hovhan Khoja-Eynatyan,
Planning Committee Pastor
Click here for the flyer.
Click here for the Letter for Donations
Click here the Contribution Form
Click here for the details of the Feast Day Badarak on Saturday morning